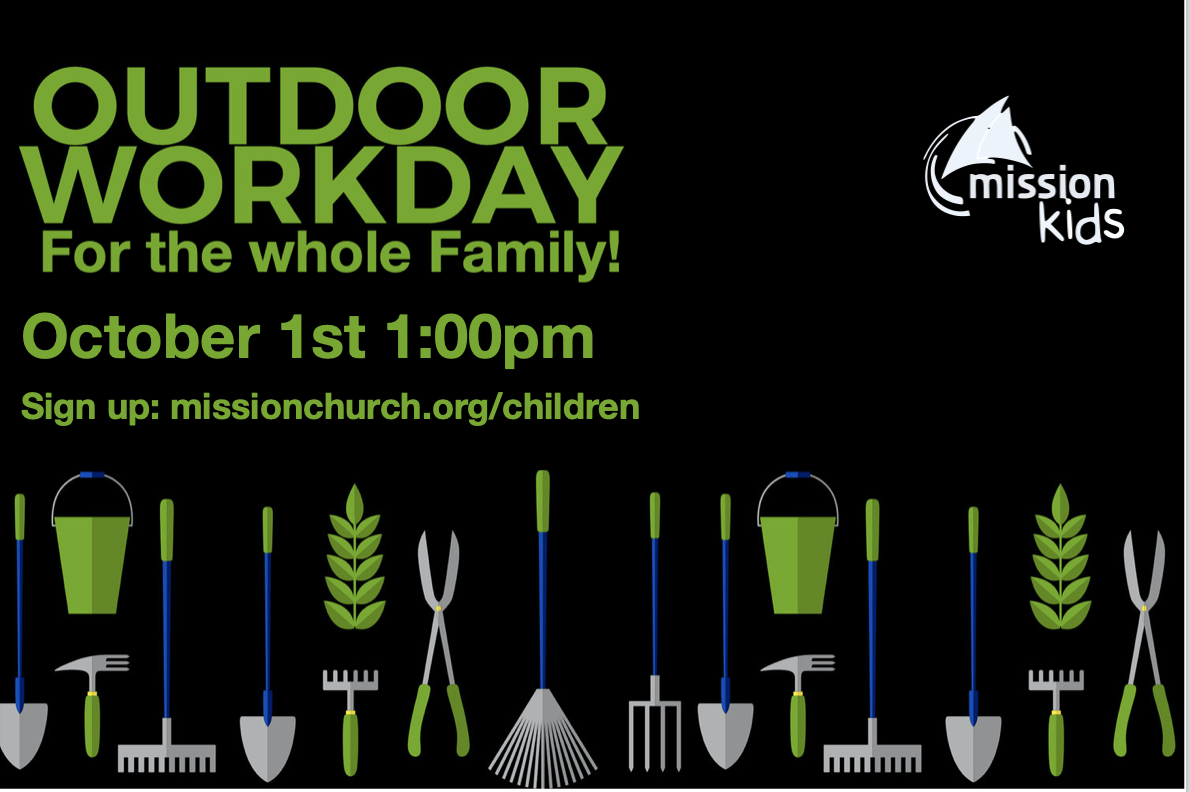 Hey Families! We are so excited to do some beautification work on our Kids Department! For a long time we have wanted to plant some flowers, hang some bird feeders, install a birdbath and redo the mulch! This will be a great time with our families to work outside with you kids leaders!
When: October 1st at 1:00pm
Where: Outside our Kids Department
What Do I Need: Gloves, rakes, wheelbarrows, and any outdoor tools!
Hey Families!
We are so EXCITED for Knights on Guard! This event is for our future Knights! Kindergarten - 5th grade boys and Fathers, father figures, grandfathers, uncles, and anyone who helps you be a godly young man! 
When: September 26th; 3:00pm - 5:00pm
Where: Mission Church: Most activities will be outside!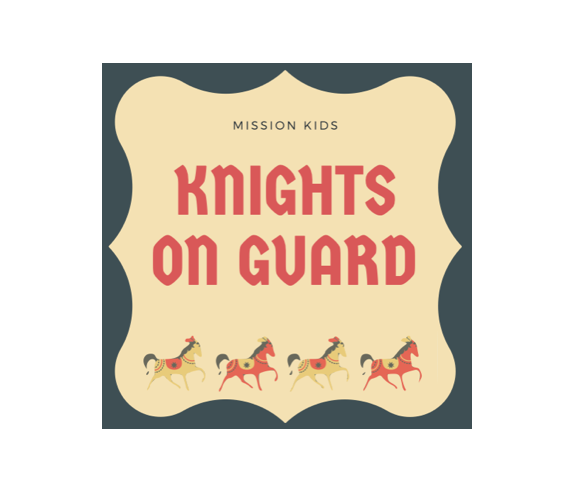 At Mission, we have activities for the following age groups on Sunday morning: babies–kindergarten, 1st–5th grade, and preteens. The children will have a time of worship together that includes a Bible story and praise songs. There is also a time to apply the Bible story through activities in small groups.
Mission places a high priority on children. Our goal with children's ministry is to provide caring teachers in a safe, secure, clean environment where children learn how to love, experience, follow, and grow in a relationship with God. We hope and pray to make a lasting impression on each and every child, so they may have every opportunity possible to learn about and follow God.
On Sunday morning, the children will have a time of worship together that includes a Bible story and praise songs. There is also a time to apply the Bible story through activities in small groups.
We would love to see your kids during the week! On Wednesday nights from September to May, you will find activities for your children ages 2–4 and K–6th at Mission.
Twos – Fours
On Wednesday nights, the preschoolers will spend some time in a small group learning about Bible stories through activities. Each month there is a special song, Bible verse, and Basic Truth that is reviewed during the hour. They will watch the Bible story on video and sing praise songs together.
Here are a couple of things that you can do to make sure Wednesdays are great for your child:
Please sign your child in/out so that their security can always be verified.
If your child is potty training, please bring an extra change of clothes for them. Also, please communicate details with your child's teacher if needed. We ask that your child wears a pull up if they are still having accidents. Volunteers assist with clothing and hand-washing, and monitor the child's safety from outside the toilet area.
A light snack will be provided. Please let us know if your child has any allergies or restrictions.
For the health of all children, please do not bring your child to class if they have been sick in the last 24 hours.
Elementary (K – 6th)
The elementary children will spend time in a large group learning Bible verses, worshiping God, and watching the Bible story on video. Then they will go two different stations each Wednesday to learn different skills or play. The stations are Bible Skills and Missions one week, and The Way of a Child (Reflection) and Games the next week. The combination of these different opportunities provides an introduction to our core vision at Mission which is Love God, Connect with Others, and Serve the World.
The children will have a devotional each week that brings more understanding to the current Bible story. There are 4 devotionals for the week, so that each family can make time to read God's word related to the Bible story and verse from Wednesday. This is the most important piece of the weekly curriculum.
Mission is committed to putting the safety and security of our children first.
There are many ways that we constantly consider the safety and security of the children. The first of which is that all Mission Kids volunteers are carefully chosen and background-checked before taking a position.
The second is that there is a sign in process, so that we are confident that all children are picked up by the person that should do so. We use Planning Center, a secure check-in system designed for churches. If you are planning on coming to Mission for the first time please see one of our Check In helpers to get you and your child registered in the system! We will also happily take you for a tour of the Children's Department!