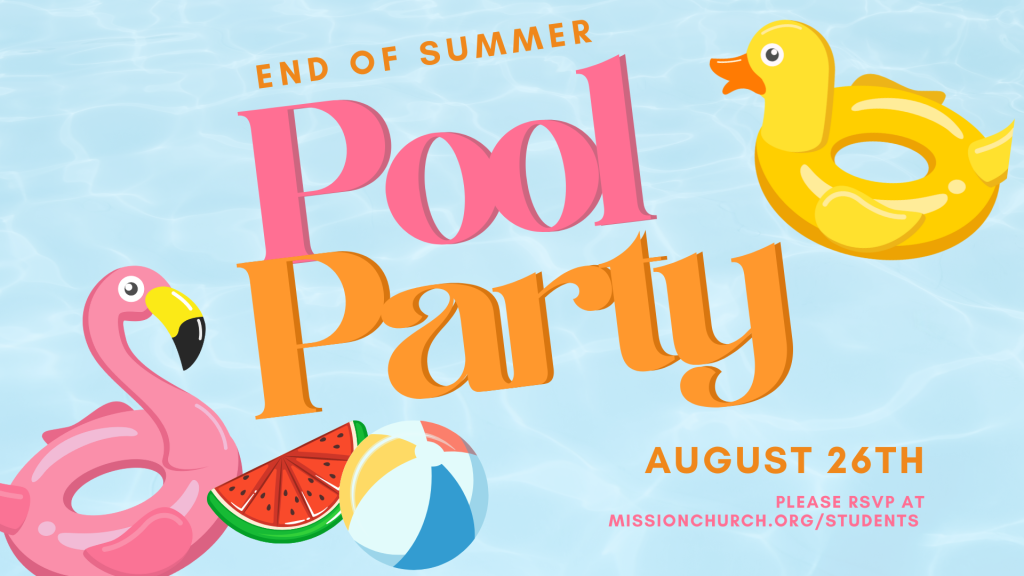 End of Summer Pool Party
It's hard to believe but the summer season is almost over! That doesn't mean, however, that the fun is! We are having an end of Summer pool party at the West Stanly Community Pool, in Stanfield, NC on Saturday August 26th, from 7:30pm – 9:00pm
Event Details:
Who: 6th – 12th Grade Students
Where: West Stanly Community Pool. 221 Big Lick Rd, Stanfield, NC 28163.
When: Saturday August 26th, 7:30pm – 9:00pm
Cost: Free
We do ask our guys to wear a swim shirt, and our girls to wear a one piece, tankini, or swim shirt also.
September 16 at 4:00 pm

-

5:00 pm