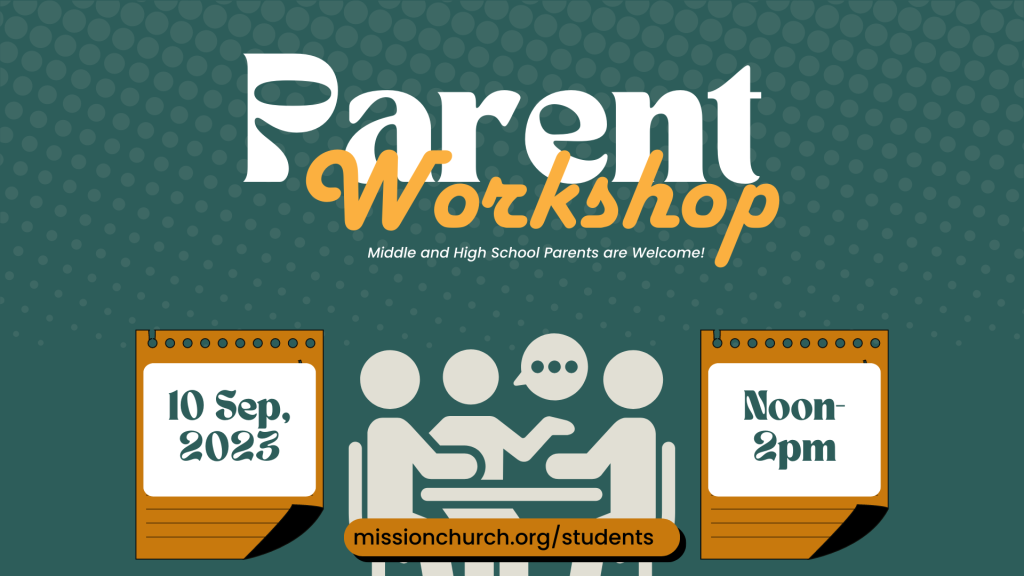 This workshop will be hosted by our Mission Students leaders! Pastor Thomas will be sharing with parents some insight into todays teens as well as ways parents can better connect with them.
During this time, parents will have time with leaders around the table to share and discuss some of the themes of the workshop.
This will be a great time to get to know our leaders, other parents, and pastor Thomas.
We will begin the workshop after the 10:30am service (Around Noon) and will provide lunch and refreshments for everyone. We will wrap up no later than 2:00pm.
Registration will close on 9/8/2023